Prior to 1975 most of the City of Minneapolis was "dry". Persons desirous of an alcoholic drink with their dinner were restricted to restaurants in Downtown Minneapolis – as defined by an arbitrarily determined boundary titled The Liquor Patrol Limits.

When and how The Liquor Patrol Limits originated happened prior to my presence on the scene. I am told that the boundary was established by a mounted patrolman (men only back then) on a horse. I am told that the limits were established by the area that the mounted patrol cover, during his work day – or evening. The only legal liquor license granted outside of the patrol limits was held by the President Cafe located on Lake St. at Nicollet Ave – across from the Minneapolis Miller's Baseball Park. It was commonly known that an informal liquor license was held by the blacks only NACIREMA Club (American spelled backwards) on Lake St.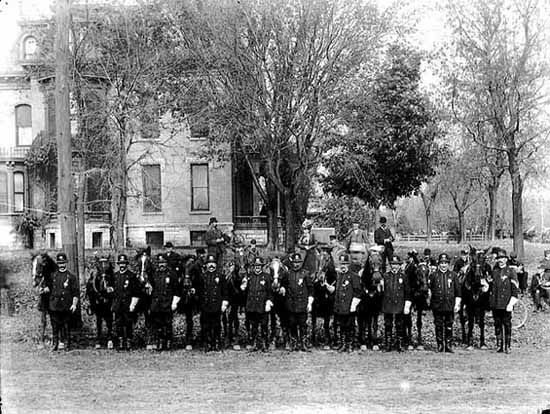 When the Liquor Patrol Limits was eliminated in 1975, many commercial areas throughout the city became candidates for restaurants with liquor licenses. It was predicted that the Hennepin and Lake Commercial area (now called Uptown) would be flooded with license applications.
Soon thereafter I received a phone call from Ed Schlampp, owner of Schlampp Furs – "Ray, I'm sitting here with Ted Lund (one of the principals of Lund Foods), John Cochran (President of Fifth Northwest Bank) Ralph
Durand (president of Sons of Norway)." "We need help. We're about to be deluged with many food & liquor operations and we need to be prepared to intelligently respond to requests. We need your help."
We met soon thereafter and proceeded, to hire Dewey Joseph of the Dorsey & Whitney law firm to incorporate a non-profit Hennepin & Lake Improvement Association (HLIA), later, The Uptown Association. I was the first executive (unpaid).
This set in motion the planning and redevelopment of the Uptown area. See future articles about Uptown; I did have a role in this planning and redevelopment!
Return to main article – Uptown and Calhoun Square
Part 2 – The Calhoun Square Planning and Development Process
Part 3 – What happened at Calhoun Square and by Whom
Image Source:
"Minneapolis Mounted Police." Mnhs.org, collections.mnhs.org/cms/display.php?irn=10725954.