Pre Covid, Minneapolis offered a variety of restaurants – upscale, neighborhood, multi-chain operations, buffets, restaurants offering almost every conceivable cultural food choice – as well as dessert bars and wine bars. It seemed that new restaurants were opening weekly and as many closing weekly.
Eating out in Minneapolis was not always like that; Choices were fewer and restaurant openings and closures seemed to be rare. The restaurant scene was, however, memorable with offerings for the most fickle.
For Example:
Charlie's Cafe Exceptionale (operated by Charlie and Louise Sanders) – upscale, the place for the "two martini lunch" and

compl

etion of many business deals, and also a

lazy-susan

on each table featuring Charlie's scrumptious potato salad.
Harry's – on 11th Street – great food, the important people ate on the second floor
Curly's, Freddies (all men?) Murrays, favorites of many (only Murrays and the Silver butter knife steak remain.
Nankin (by the Chalfens) and John's Number One Son were the favorite Asian spots
Rainbow (in Uptown) Chris, George and John Legeros catered to late nighters, breakfast meetings and everybody!
Hasty Tasty – the other Uptown favorite – in the basement.
Cafeterias – the Forum (spectacular Art Deco architecture), Millers, Becky's,(Clayton Sonmore offered great food with a religious decor).
Fast Food – White Castle was the first – offering 5 "sliders" for 25 cents with a special of 5 "sliders" for 12 cents. After WWII McDonald's, Burger King and others followed.
Normandy – the other "breakfast meeting" location and massive popovers!
Shieks – Good food accompanied by popular music offerings before it specialized on men and women.
Waikiki Room in the Nicollet Hotel
Norse Room in the Leamington Hotel
Italian Food aficionados frequented Mama D's, Mama Rosa's, Vescio's, Totinos, and DiNapoli.
Perkins – started by Wyman Nelson in the sixties, and expanded rapidly thereafter.
620 Club – "Where Turkey is King," a favorite of Sids on Block E. Max Winter owned the Vikings also.
Delicatessens – Oh do we miss them!

Lincoln Dell – The most popular – desserts, bread, omelets, etc., etc. oh la la!
Bernie's – Across the street in St. Louis Park.
Plitman's and Malcopfs (sp) – Plymouth Ave, until the fire and riots in 1968.
Brothers – Downtown Locations
Abrams – on Lake St .and Emerson (a one way street for homeward bound Minneapolis residents) served corned beef and challah for take out drivers.

Currans – The drive in restaurant for south Minneapolis
Covered Wagon – the lunch spot for public employees
White House (The one in MPLS!) burned a couple of times…
McCarthy's (Wayzata Blvd., Highway 12, now 394) – Almost in Minneapolis
Fuji Ya – Japanese food eaten while sitting on the floor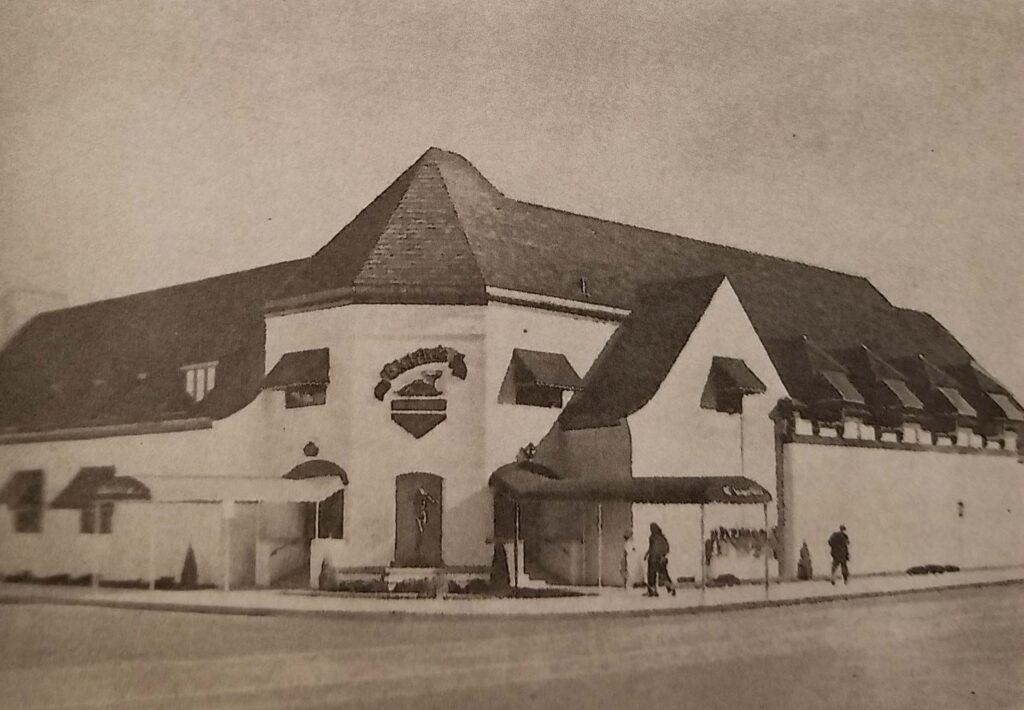 I could go on and on but
I am hungry
I am drooling
The above list is a pretty good sampling
You will notice that most of these restaurants were located in downtown Minneapolis. Why? There is an interesting explanation… See the Liquor Patrol Limits blog.
Continued here > Liquor Patrol Limits.