I was born in Eitel Hospital in Loring Park and now I live in the Kenwood – less than a mile away, not far in 93 years. But I doubt that anyone has ever seen and done more in every day, hour, minute and second.
My hero, Don Quixote, and I are tilting at windmills every waking hour and forever chasing "The Impossible Dream." The dream is not in Spain or Mexico or Hawaii, or Canada or etc. I've been there! The Impossible Dream is every day – in what I do and what I've done! It surrounds my family, my friends, my colleagues and my dogs. Every day is, and has been, a gift that I cherish – whether I deserve it or not. I try to cram each day and every minute (I don't sleep much – 11:30PM to 5AM) with friends and experiences that will make our lives full of fun but at the same time, safer, more beautiful, and more meaningful for each and everyone of us on this planet.
So far I've been busy! The following is an abbreviated version! (Enough to fill a book but I've already written my one and only book)
I've done a lot! I was primarily responsible for –
Being the second person walking on water – on Cedar Lake
Building Greenway Gables – the first owner occupied housing downtown and being the first homeowner – now 50,000 +
Walking the Kemps Holstein Cow across the Hennepin and Lake intersection
Buying the Sears Building on Lake Street, preventing it being demolished and preserving the site for the Midtown Exchange
Sitting in the electric chair in San Quentin Prison. They had the opportunity to turn it on – to prevent all of my future intentional mischievous activities
Creating a successful urban middle school
Playing frisbee on the Santa Cruz Beach with a pie tin made by the Frisbee Tin Co. – starting the frisbee craze in the 1940s
Identifying the site and providing property for Orchestra Hall
Breaking most of the bones in my body (some repaired)
Creating the World's Best Off-Leash Dog Park
Regularly pulling trolleys on streetcars – rendering them immobile – followed by rotten tomato bombs
Creating Calhoun Square and Uptown – 5 years to achieve the impossible!
Dressing up multiple family members in Gorilla suits with bananas to meet son Dan and his to-be wife at the MSP Airport.
Developing Douglas School and MT Curve Townhomes on Lowry Hill
Placing quacking ducks in bridal suite of a fancy Kansas City hotel for my former friend and college roommate
Buying my beautiful, dark-wood interior home at 4339 Fremont Ave S. – by sealed bid followed years later by a fire that totally gutted the interior – followed by a contemporary all-white renovation
Being the local fashion icon and owning (still) a spectacular green hat and green ensemble
Being called and being a "skulker" as I acquired properties for major corporations
Helping Lowry Hill group move the Berger Fountain in order to make the Sculpture Garden a reality
Frequenting my favorite two restaurants, Manny's on 9th and Marquette and White Castle on Lake Street
Organizing and leading Community housing/Sholom Alliance Senior Housing and Service Facility and starting Meals on Wheels in the 1970s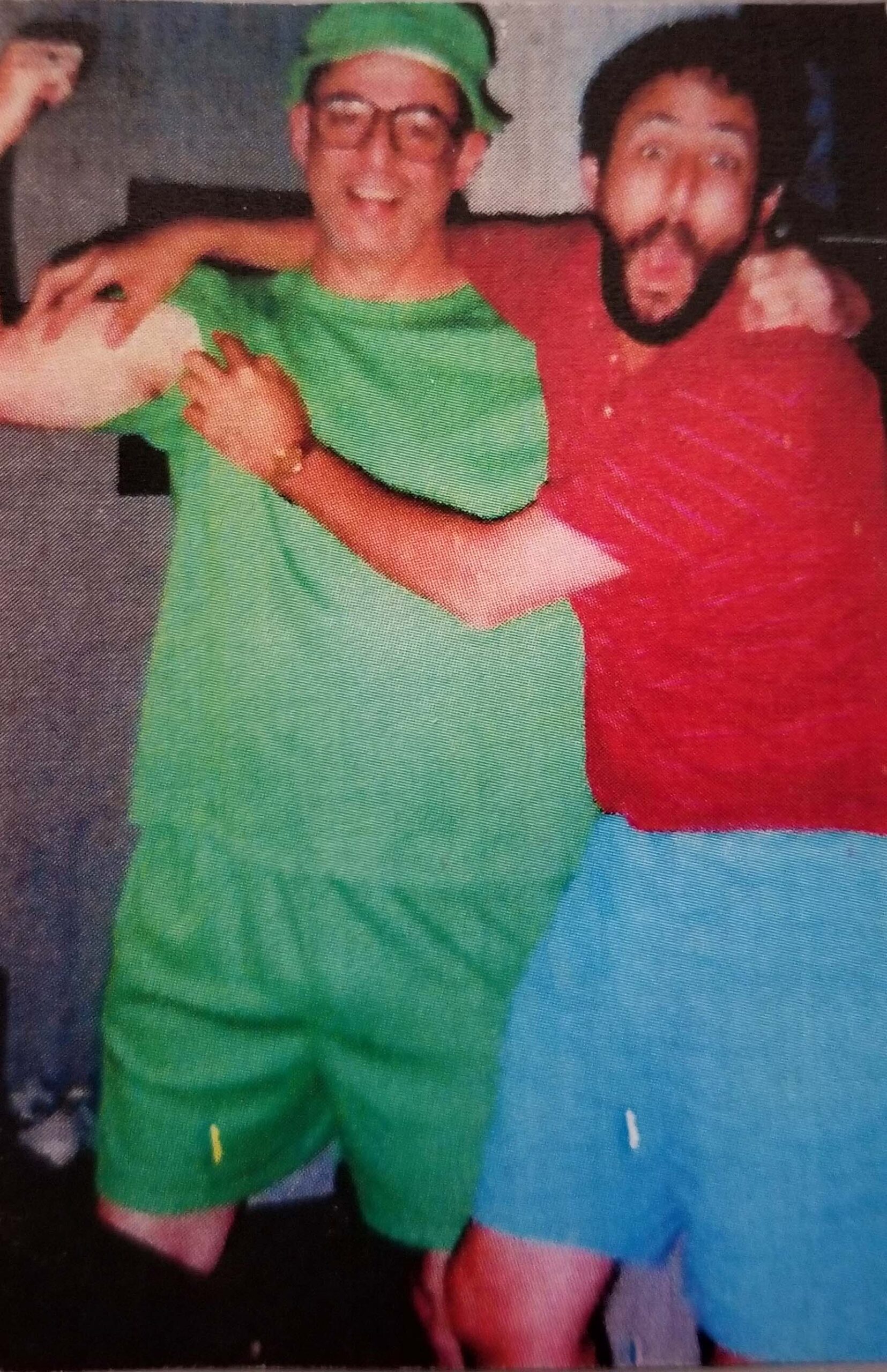 Yes, I accomplished a lot and admitted to some!
As I look back, and forward, my family, friends and colleagues have made my journey worthwhile! Great people of all colors and backgrounds have all helped fit my life's puzzle together. To them, I am thankful! Some of the names you know and of their exploits –
Harry Davis – my friend and favorite social justice champion
John Pillsbury and Ken Dayton – who cared more about the community than their money and themselves
Judson (Sandy) Bemis – the link between the world of business and the world needing help
Barbara Flanagan – the wonderful community gadfly – caring mightily for her city
Mayor Don Fraser – thoughtful and 100% non partisan
Ted Mann – the entertainment impressario who never slept
George Latimer – the great Mayor of our sister city
and some not familiar names but oh so important –
My favorite Attorney – Sightless Amos Deinard
My favorite Architects –

Randall Bradley – North MPLS Anti Poverty Champion
Lew Moran – great mind and taken too soon
Dick Gilyard – a true visionary and my favorite sounding board
Nick Koch – knows everyone and cares for all

My favorite city employees –

Tommy Thompson – City Coordinator extraordinaire
Mike Monahan – Traffic guru and problem solver

My favorite Republican – Rudy Boschwitz – Mr. Plywood MN and senator Rudy
Memorable Friends –

Brenda Ueland – Barbara Flanagan's Predecessor
Tony Mastrey – early Cedar Ave pizza provider
Barbara Carlson, Jens Christenson, Sally Howard, and Lew DeMars – City Council Notables
Hallie Cowan – Cedar Riverside Madam who sold her business and real estate to me.
Phil Roberts – World's number one food "Maven"

John B. Davis – MPLS School Superintendent – articulate and cared for everyone
My Business Partners – Astute, tough, patient with me

Bill Fine
Doug Head
Norman Ackerberg
David Jasper
And especially my family – all of them. Artists, ball players, teachers, travelers, Mothers, Fathers – who tolerate me, and care for me.
And lastly, but not leastly – My sixteen dogs – they make life worthwhile!
Thank you all – the trip so far, continues!