Some of my recent blogs have prompted comments from several prominent Minneapolitans – about the blogs but mainly about me:
From Burt Cohen – publisher emeritus of Minneapolis – St. Paul Magazine and owner and in possession of the prime seat in the Minneapolis Club Dining Room
"Ray Harris has advised me that if I don't recommend his new blog, he will beat me up. His strength is waning, not to mention his memory and sense of direction, but still, I hesitate to take a chance, so please read his blog."
From Minne Apolis – one of the original residents of Minneapolis
"Ray and I are a "thing." Although I am a few years older than Ray, we met in kindergarten and fell in love! And our love affair continues! He is loyal to me and knows everything about me that is fit to print."
From R.T. Rybak – former Mayor of Minneapolis
"I always thought the easiest way to predict the future of Minneapolis was to find out what Ray Harris was thinking 20 years ago."
From Father Louis Hennepin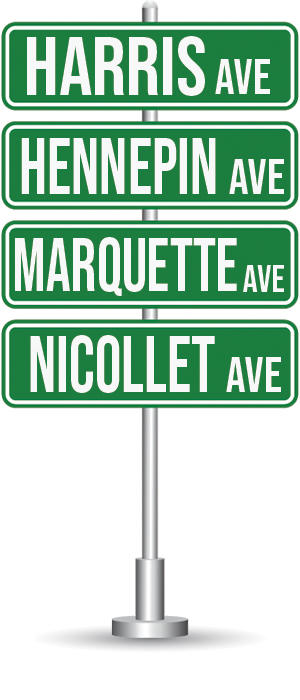 "Although he doesn't act like it, Ray is almost as old as Minneapolis. I met him on one of my excursions and he quickly became one of my drinking buddies. Louis Hennepin, Joseph Nicollet, Jacques Marquette, and Ray Harris – Louis, Joseph, Jacques, and Ray. One day while we were socializing we decided to name the prominent Minneapolis streets after our group – Hennepin Ave., Nicollet Ave., Marquette Ave., and Harris Ave., but for some unknown reasons the city never built Harris Ave.