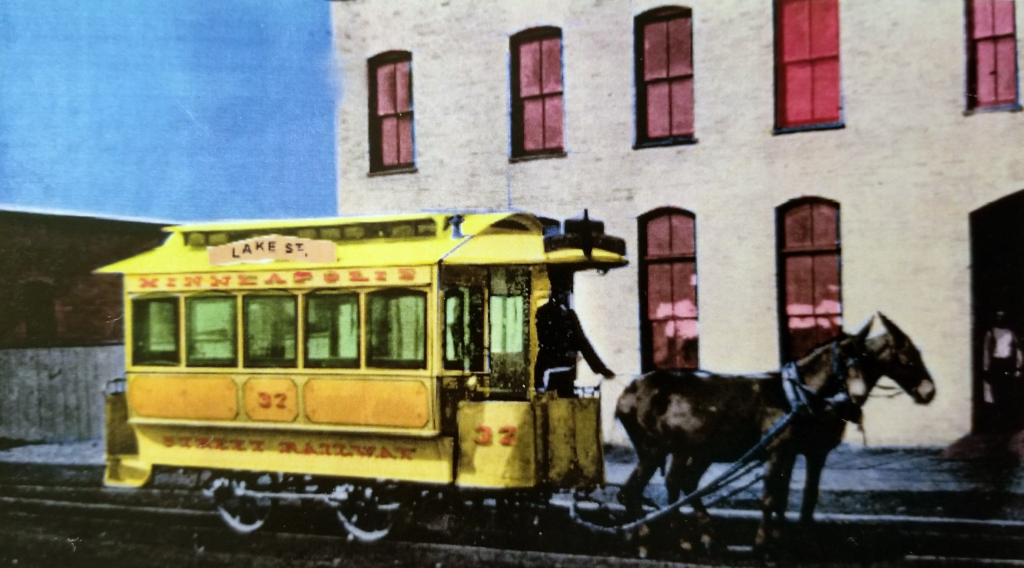 In the good old days almost everyone rode the streetcar – to and from everywhere! Seniors grabbed the rail and pulled themselves up into the car. Teenagers hopped on quickly. In those pre ADA days there weren't any accommodations for the handicapped. Night or day rain or snow, streetcars were the form of transportation – to work, to school, to downtown for a movie, or on a date.
The "Yellow Banana," as it was fondly called, traversed both Minneapolis and St. Paul, a total of 635 miles of track just within the Minneapolis-St. Paul city limits – From Bryant in South Minneapolis to Johnson St. NE – From Como Ave. in St, Paul to Lake Harriet in Minneapolis – From W Lake St. in Minneapolis to Selby Ave in St. Paul, all within a few blocks of everyone's home.
The Streetcar routes did not change; in fact these routes determined the location and size of the commercial nodes that served the departing riders of the streetcars. Grocers, hardware stores, barber shops and small restaurants could be frequently found along these streetcar routes.
The streetcars were very utilitarian – not very comfortable, not very clean, warm in the summer, cold in the winter, not expensive – 2 tokens (2 rides) for fifteen cents! And very reliable!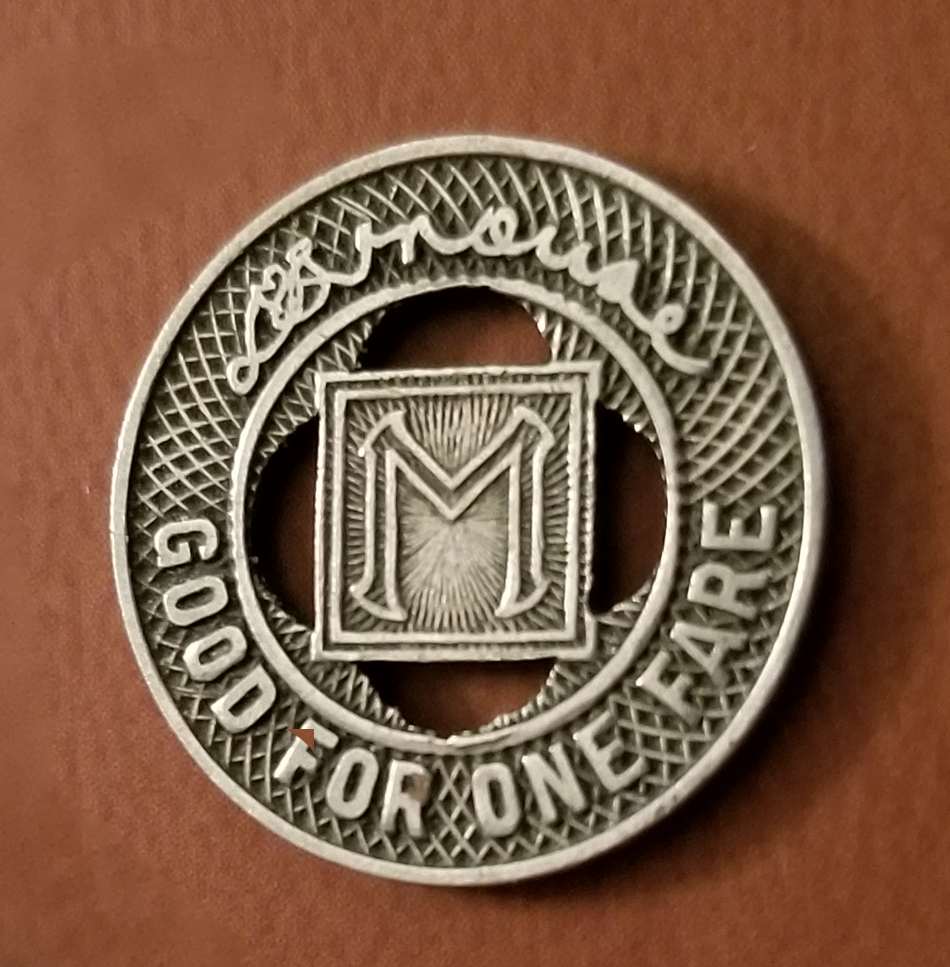 Streetcars were not foolproof. I'm told that almost all teenage boys were experts at pulling the trolley off the overhead cable – rendering the car inoperable!
The "Yellow Banana" was a treasure! It didn't carry bicycles – was not handicapped friendly and didn't provide heated bus shelters – but people of all colors, shapes, and sizes used it – relied on it and praised it!
The Streetcar stopped running in 1954 – amid numerous illegal activities and legal actions – including jail time for the owners. I think we all rue the day when riding the Yellow Banana came to an end. Automobiles and buses took over the streets. Was that an improvement?